I subscribed to Anastasia Date and I want to cancel my account, I don't use it
I receive withdrawals from Amo Latina.com since months and I didn't realize until now, could you help me to cancel them?
A lot of internet users contact us wishing to solve their subscription problems with websites that belong to Anastasia Agency, which are:
Anastasia Date
Amo Latina
Asian Date
Africa Beauties
Arabian Date
| | |
| --- | --- |
| | If, after reading our page, you have any question concerning the unsubscription, or you want some help to pay our services, please contact our team (click here). |
These websites are known all around the world, and thousands of people subscribe them every day. Most of these users decide after a while to unsubscribe them for several reasons: because they don't like the service; because they didn't know they had to pay and they found out after receiving several withdrawals; or just because they haven't found what they were searching for.
When they decide to unsubscribe, problems start: no answer from the customer service, it's impossible to find the unsubscribe link, our e-mails arrive in the spam folder from the website, etc. If this is your case, Sos Internet has already helped other people to:
Delete their personal information from Anastasia Agency's database.
Remove your public profile from these websites
Cancel the newsletter, by stopping all the e-mails that block your e-mail address
Stop and cancel withdrawals from the website
| | |
| --- | --- |
| | Please keep in mind: WE ARE NOT RELATED TO "ANASTASIA DATE", we are an independant company with no relations with any other website. |
In order to accomplish this process, Sos Internet provides two services:
Ready-made $44,90
Once your order has been validated, we take care of the steps in your place : Writing and sending mail, faxes, contacting the websites you wish to unsubscribe from… We keep you informed by email of the individual stages of the procedure.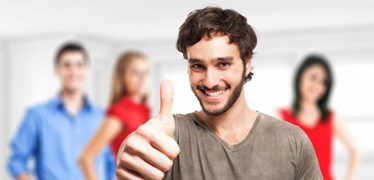 V.I.P. $49,90
This formula works like the "Ready-Made" solution. But we process your order as first priority : Your file is placed on the "Ready-Made" files –(less than 4 hours on average. The orders submitted during weekend are processed on Monday morning).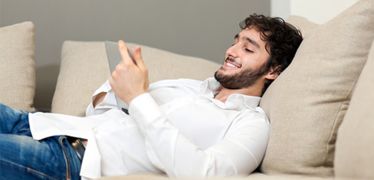 Anastasia Date, Amo Latina, Asian Date, Africa Beauties, Arabian Date… are they scams?
Sos Internet can't express an opinion about the quality or the honesty of the services that Anastasia Agency and their websites offers because we haven't use them, we just help internet users that have contact us with a complaint. Our only goal is to help these users to stop their withdrawals and to cancel the services that they don't use.
All brands quoted on www.sos-internet.com are the exclusive property of their owners.
The brands mentioned on www.sos-internet.com are from Internet users' description.
You may also be interested in:
53 Comments
Dave

on 17 September 2018

I want to cancel my account from anastasia team.i dont want their emails any more

Mabogahle Lucas Mokgalaka

on 26 August 2017

1. I had a joyous moment till my objective was adequately satisfied.

2. I would undoubtedly appreciate if I am swiftly unsubscribed from the website.

3. My regards.

M. L. Mokgalaka

ghulam

on 19 September 2017

Please disconnect Asian date team

john

on 8 March 2016

Hi Norman,
I'd like to be clear about the fact that we only help people unsubscribing any kind of websites, we are not related to any of them.
If you need any help, you can choose one of our options by clicking here.
Best regards,
John

Klaus Buehring

on 31 March 2017

Please. Unsubscribe me from all your sites

john

on 12 January 2016

Hi,
If you need any help, you can choose one of our options by clicking here.
Best regards,
John

john

on 12 January 2016

Hi,
I'd like to be clear about the fact that we only help people unsubscribing any kind of websites, we are not related to any of them.
If you need any help, you can choose one of our options by clicking here.
Best regards,
John

john

on 17 November 2015

Hello Greg,
It's no problem, You just have to choose one of our options by clicking here.
Best regards,
John

john

on 17 November 2015

Hello,
Not a problem, You just have to choose one of our options so we can sort it quickly.
Best regards,
John
Add comment