"I find $89 withdrawals from Rocky Froggy . These withdrawals were not desired . How to stop them? "

–

"Following a tablet offer for $1 , I find myself engaged on a Funky Clock subscription with $89 collected each month. I would like a refund. "
You have entered your bank account information as part of a special offer " your iphone for $1″, " your tablet for $1 " … and you are now engaged on a monthly subscription of $119 ? You wish to :
Know how to unsubscribe from Rockyfroggy or how to unsubscribe Funky Clock .
Halt $119 withdrawals and cancel any subscription or Rocky Froggy Funkyclock subscription.
Find out how to get refund by Rocky Froggy – Funky Clock sums taken .
(Rockyfroggy charges details : USD 119 – GBP 74 – AUD 129 – CAD 129 – NZD 139 – EUR 89)
| | |
| --- | --- |
| | If, after reading our page, you have any question concerning the unsubscription, or you want some help to pay our services, please contact our team (click here). |
| | |
| --- | --- |
| | Please keep in mind: WE ARE NOT RELATED TO "Rockyfroggy" or "Funkyclock", we are an independant company with no relations with any other website. |
The guide $33,90
Once your order has been validated, we will send you an email with a step-by-step guide clarifying how to cancel Vouchererseller charges. PDF Format: You can read the document on your computer or you can print it.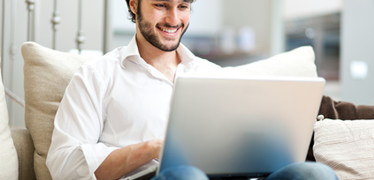 Ready-made $44,90
Once your order has been validated, we take care of the steps in your place: Writing and sending mail, faxes, contacting the websites you wish to unsubscribe from… We keep you informed by email of the individual stages of the procedure.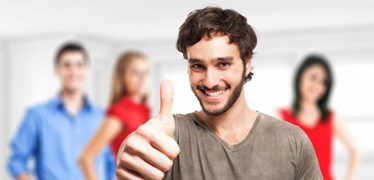 V.I.P. $49,90
This formula works like the "Ready-Made" solution. But we process your order as first priority: Your file is placed on the "Ready-Made" files (less than 4 hours on average -the orders submitted during weekend are processed on Monday morning-).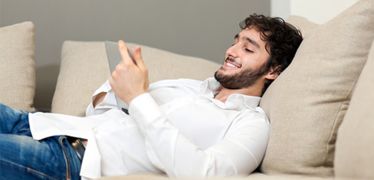 Sos Internet informs his clients: you prefer to stay anonymous? The only mandatory information we ask for is your email address. Sos Internet knows how important confidenciality is for his clients.
Can I request a Rockyfroggy refund?
Sos Internet can explain how to request a refund. It is indeed possible to be reimbursed by Rockyfroogy (or Funky Clock) . We can also provide you with the Rockyfroggy contact (@ rockyfroggy support) or Rocky froggy phone number.
We will help you contact the company Rockyfroggi registered at Westeros Ltd Suite 41/42 Victoria House 26 Main Street PO Box 563 Gibraltar.
The same goes for Funkyclock contact or contact Funky Clok.
"I took a lot of time to make the connection between withdrawals and $89 subscription for rocky Froggi . I first thought it was a card fraud . Originally I contacted Sos Internet for this $89 scam in my account and it is with their help that I got back to a $1 ipod offer which I answered ( which I never received by the way) . I enjoyed the service and sos I confirm that I am quiet since. No new debits . "

–

" My wife and I had believed it was a scam levy $89. Then by investigating , we found the culprit : our son was involved in a game to win a $1 iphone ! The problem is that we do not know the procedure to terminate Funky Clock and he did not remember it either. We contacted sos internet , a little skeptical at first but great experience. The person who took care of us found all the information and took care to stop withdrawals. I recommend this service. "
Stop funkyclock charges USD 119
Stop rockyfroggy GBP 74
Stop AUD 129 rocky froggy charges
Stop funkyclock CAD 129
StopNZD 139rockyfroggy charges
All brands quoted on www.sos-internet.com are the exclusive property of their owners.
The brands mentioned on www.sos-internet.com are from Internet user's description.
Also : Scam unsubscribe from a dating messenger, Unsubscribe from Casual Dating (C-date), unsubscribe flirt dating sites
24 Comments
john

on 11 July 2016

Hi,
I'd like to be clear about the fact that we only help people unsubscribing any kind of websites, we are not related to any of them.
If you need any help, you can choose one of our options by clicking here.
Best regards,
John

john

on 18 January 2016

Hi Stephen,
I'd like to be clear about the fact that we only help people unsubscribing any kind of websites, we are not related to any of them.
If you need any help, you can choose one of our options by clicking here.
Best regards,
John

john

on 12 January 2016

Hi Carolyne,
We do help people getting this sorted.
If you need any help, you can choose one of our options by clicking here.
Best regards,
John

john

on 12 January 2016

Hi Eric,
We can help you through this.
If you need any help, you can choose one of our options by clicking here.
Best regards,
John

john

on 15 October 2015

Hi Shannon,
We are not related in any kind of way to any other website BUT we can help you through unsubscription and we can tell you how to get some of your money back.
you just have to choose one of our services so we can sort it ASAP.
Best regards,
John

john

on 12 October 2015

Hi Aimee,
We are not related in any kind of way to any other website BUT we can help you through unsubscription and we can tell you how to get some of your money back.
you just have to choose one of our services so we can sort it ASAP.
Best regards,
John

john

on 5 October 2015

Hi,
It's simple, you just have to pick one of our services and we will help you right after.
We can also explain to you how to get a refund if possible.
Best regards,
John

John

on 30 September 2015

Hi again,
Please read my previous answer please.
John

John

on 30 September 2015

Hi,
It's a paid service because we are an independant company and we are not related to any other website.
If you are interested, we can help you, you just have to pick one of our services and we will help you right after.
Best regards,
John
Add comment