You are now a member of a flirt dating website and you want to make one or more of the 3 steps below:
 Disable your account flirt dating websites
 Unsubscribe from flirt dating websites: delete your account and information attached to them
 End your paid subscription (terminate your subscription)
Sos Internet can bring you help. We help every day dozens of users to unsubscribe definitely dating sites, gaming sites, social networking…
| | |
| --- | --- |
| | If, after reading our page, you have any question concerning the unsubscription, or you want some help to pay our services, please contact our team (click here). |
For this, and in the framework of the flirt dating websites, there are two methods. Choose the solution that suits you:
Ready-made $44,90
Once your order has been validated, we take care of the steps in your place : Writing and sending mail, faxes, contacting the websites you wish to unsubscribe from… We keep you informed by email of the individual stages of the procedure.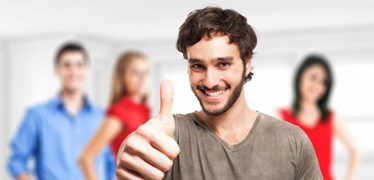 V.I.P. $49,90
This formula works like the "Ready-Made" solution. But we process your order as first priority : Your file is placed on the "Ready-Made" files –(less than 4 hours on average. The orders submitted during weekend are processed on Monday morning).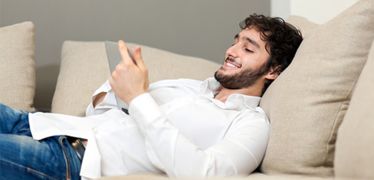 You are not comfortable with the Internet and the steps to unsubscribe? You can choose the "Turnkey" service beyond doubt ! We do all the steps for you.
In both cases, you will have the entire turnkey in order to delete your flirt dating website account! Any question? Send us a message via the contact form. A team member will respond as soon as possible!
Flirt dating website's swindle : Are the flirt dating sites scams? hoax?
Sos Internet takes care of all the steps and method of termination and unsubscribtion. We are not capable and do not have any competence in judging the honesty and/or the efficiency of dating website.
They used the service to be unsubscribed to the site:
"When I found my spouse, I wished to permanently delete my account and stop receiving mails from their part. Sos Internet took care of everything and sent me an email telling me that it was ok. No paperwork from my side, it suited me perfectly. "Michael R (5 / 5)
"Efficient and discreet service." Tony N (5 / 5)
"The person that I had by mail was polite and very patient. I hope no longer have to use Sos Internet, but if I have to come back one day, I know that it will be in complete confidence. " Patrick R (4 / 5)
"Fast and professional. The prices are correct and they respond to emails quickly. I recommend this service." Emily V (5 / 5)
All brands quoted on www.sos-internet.com are the exclusive property of their owners. The brands mentioned on www.sos-internet.com are from Internet users' description.
Also : Unsubscribe Affair Alert, sites of dates and scams, Is this naughty website a scam? Unsubscribe!, unsubcribe C-date
36 Comments
john

on 12 July 2016

Hi,
I'd like to be clear about the fact that we only help people unsubscribing any kind of websites, we are not related to any of them.
If you need any help, you can choose one of our options by clicking here.
Best regards,
John

john

on 10 July 2015

Hi Douglas,
Please be assured that we do not have anything to do with other website. We really don't charge anything unless we are asked to.
I think you're making a mistake regarding the website you're angry at…
If you need any help or advice, do not hesitate to ask us.
Regards,
John
Add comment