You are:
Subscribed to quick dating websites and you receive withdrawals from them
You want to stop those withdrawals because you don't use quick dating websites
You also want to delete your information, cancel your newsletter's subscription and remove your quick dating website's profile
| | |
| --- | --- |
| | If, after reading our page, you have any question concerning the unsubscription, or you want some help to pass the order, please contact our team (click here). |
Sos Internet offers your his services for quick dating websites accounts:
Withdrawals cancelation
Personal information removal
Newsletter unsubscription
Profile removal
Quick dating websites are often websites that operate by automatic renewals subscription: if you don't inform theses quick dating websites that you want to cancel your contract, you are required (by that contract) to continue to pay monthly.
Sos Internet offers your his services to solve your problem:
Ready-made $44,90
Once your order has been validated, we take care of the steps in your place : Writing and sending mail, faxes, contacting the websites you wish to unsubscribe from… We keep you informed by email of the individual stages of the procedure.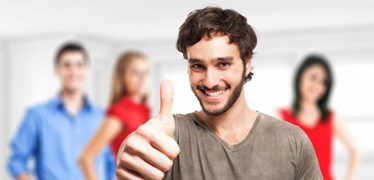 V.I.P. $49,90
This formula works like the "Ready-Made" solution. But we process your order as first priority : Your file is placed on the "Ready-Made" files –(less than 4 hours on average. The orders submitted during weekend are processed on Monday morning).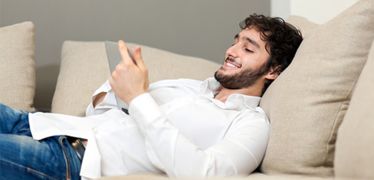 Our services are 100% garanted: if we are not able to stop your withdrawals, we will refund you.
Are quick dating websites a swindle? A scam?
Sos Internet is a French company, independant and with no relations with any of the website we unsubscribe our customers. Therefore, we cannot pronounce about the dishonest or misleading aspect of a meeting site.
All brands quoted on www.sos-internet.com are the exclusive property of their owners.
The brands mentioned on www.sos-internet.com are from Internet users' description.
Also:
16 Comments
john

on 29 October 2015

Hi Nicolas,
We can help you through it. You just have to choose one of our services so we can sort it ASAP.
Best regards,
John

john

on 29 October 2015

Hi Chris,
We can help you it into finding it. You just have to choose one of our services so we can sort it ASAP.
Best regards,
John

john

on 14 September 2015

Hi Nancy,
No problem, just pick one of our services and we will help you right away.
Best regards,
John

john

on 14 September 2015

Hello Joseph,
No problem, just pick one of our services and we will help you right away.
John

john

on 7 September 2015

Hi Ryan,
No worries, just pick one of our services and we will help you right away.
John

john

on 27 August 2015

Hi Eric,
No problem, just pick one of our services and we will help you right away.
John

john

on 16 July 2015

Hi Tony,
We can do it whenever you're ready!
You can pick one of our services and we will help you.
John

john

on 6 July 2015

Hi,
We just help people to unsubscribe, we do not charge you.
John
Add comment