You are registered on a date naughty website and you want to:
Safely unsubscribe from naughty website
Delete your account permanently
Cancel your paid account on the naughty site
Not receive netletters anymore
Sos Internet team is here to help you. We can fix your problem in less than a few hours.
| | |
| --- | --- |
| | Please keep in mind: WE ARE NOT RELATED TO THESE NAUGHTY WEBSITES, we are an independant company with no relations with any other website. |
1- Pick the formula that suits you the best
Ready-made: Our customer service managers take care of all the formalities in first priority. Unsubscribe from naughty sites and delete your account permanently. Efficient and trustworthy
VIP: We manage the check-out process for you. Mailing letters (writing, sending), online formalities within a day. Efficient, trustworty and quick
2- We process your formula you chose as soon as posible: you will receive a mail indicating you the steps of the process in which we are to unsubscribe from naughty websites.
3- It's done! You are now unsubscribed from the naughty site. You no longer have paying subscription and no account.
| | |
| --- | --- |
| | If, after reading our page, you have any question concerning the unsubscription to the naughty site, or you want some help to pay our services, please contact our team (click here). |
Choose the solution you want:
Ready-made $44,90
Once your order has been validated, we take care of the steps in your place: Writing and sending mail, faxes, contacting the websites you wish to unsubscribe from… We keep you informed by email of the individual stages of the procedure.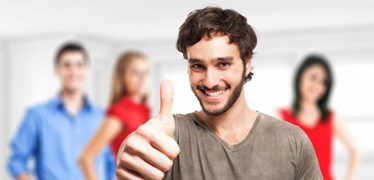 V.I.P. $49,90
This formula works like the "Ready-Made" solution. But we process your order as first priority: Your file is placed on the "Ready-Made" files –(less than 4 hours on average. The orders submitted during weekend are processed on Monday morning).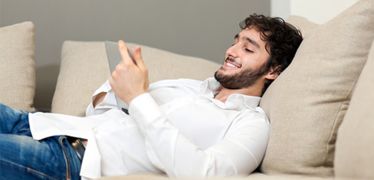 Naughty's websites swindle: Are naughty websites a scam? a hoax?
Sos Internet's mission is to take care of all the steps and method of termination and unsubscription. We are not capable and do not have any competence in judging the honesty and/or the efficiency of dating website.
All brands quoted on www.sos-internet.com are the exclusive property of their owners.
The brands mentioned on www.sos-internet.com are from Internet users' description.
Also: Cancel your Zoosk account,How can I unsubscribe from Temptation Dating scam tamptation-dating, Unsubscribe Affair Alert, sites of dates and scams,unsubscribe flirt dating sites, Is Casual Dating a scam? Unsubscribe!, Unsubscribe DateHookup account, spam datehookup, How to unsubscribe from eHarmony, spam eharmony, Cancel Epoch account; Unsubscribing from SpeedDate.com scam speeddate;
59 Comments
Andy Nadazdy

on 11 May 2017

Please do not send me yours Imail i am not interesting thank you

john

on 12 July 2016

Hi,
I'd like to be clear about the fact that we only help people unsubscribing any kind of websites, we are not related to any of them.
If you need any help, you can choose one of our options by clicking here.
Best regards,
John

john

on 12 July 2016

Hi,
I'd like to be clear about the fact that we only help people unsubscribing any kind of websites, we are not related to any of them.
If you need any help, you can choose one of our options by clicking here.
Best regards,
John

john

on 25 August 2015

Hi Randy,
You can pick one of our services and we will help you.
John

john

on 1 July 2015

Hi Tom,
We are not related to any of those websites but we can help you unsubscribing them. You will just have to pick one of our services and we will help you.
John

john

on 10 May 2015

Hi Connor,
Did you confirm it to me by e-mail? If not, just do so plz
John

john

on 7 May 2015

Hi Richard,
In what please?
John

john

on 4 May 2015

Hi Dave,
Please be advised that we are not related or connected to any websites. If you want to unregister from any website, just pick one of our services.
John

john

on 27 April 2015

Hey Mari,

If you need any help to deactivate, just pick one of our services.

John

Sean Adams

on 29 June 2015

Please deactivate my account.

john

on 1 July 2015

Hi,
Ok We can help you through this! just pick one of our services and we will help you.
John

john

on 21 April 2015

Hi Michael,

You want to unregister?Just pick one of our services.

John

john

on 23 March 2015

Hi Francisco,
What messages are you talking about? We don't send messages to anyone here at Sos Internet.
Who sends you messages?
Best regards,
John

John

on 25 February 2015

Hi Dillon,

We have nothing to do with them, we help people unregister from them.

Feel free to choose one of our services if you need any help.

Regards,

John

John

on 25 February 2015

Hi Daniel,

We are not related or depending to any other websites, feel free to choose one of our services if you need any help.

Regards,

John

John

on 20 February 2015

Hi Jenny,
We'd be glad to do so but we are not related to this website or any of other website, Click here to choose your option., We will take care of it A.S.A.P.
John

john

on 21 January 2015

Hi Steve,
Yes of course, you can pick the plan you want and it will be a pleasure to help you!
Best regards,
John

john

on 12 January 2015

Hi!
As I told another person before, feel free to go to https://www.sos-internet.com/unsubscribe/ to pass an order and we will be happy to help!
John

john

on 12 January 2015

Hi!
Feel free to go to https://www.sos-internet.com/unsubscribe/ to pass an order
Regards,
John

John

on 22 December 2014

Hi Larry,

Did you get e-mails from us?
If you talk about naughty websites, we are not related to them, we are an independant company.
If you want to get rid of them, just pick your option by going to : https://www.sos-internet.com/unsubscribe-dating-website/

Best regards,
John
Add comment